My wife LOVES heavily roasted, nearly charred, Brussels sprouts!  When I say she loves them I mean she loves them I mean that wherever we go out to eat if she sees them on the menu she's ordering them for us to snack on.  So when she walked in the house as I was first making these Brussels sprouts and she smelled them roasting in the oven she got really excited.
In the past six months or so I have become enamored with one pan/pot dishes; for multiple reasons.  The first of those being that you just use less dishes when you do all your cooking in one pan.  So really I'm helping save the planet when I cook everything in one pan and don't have to add on extra dishes to wash.  The second reason for me liking to cook everything in one dish is that it allows the flavor aspects of all the ingredients to meld together in the cooking process.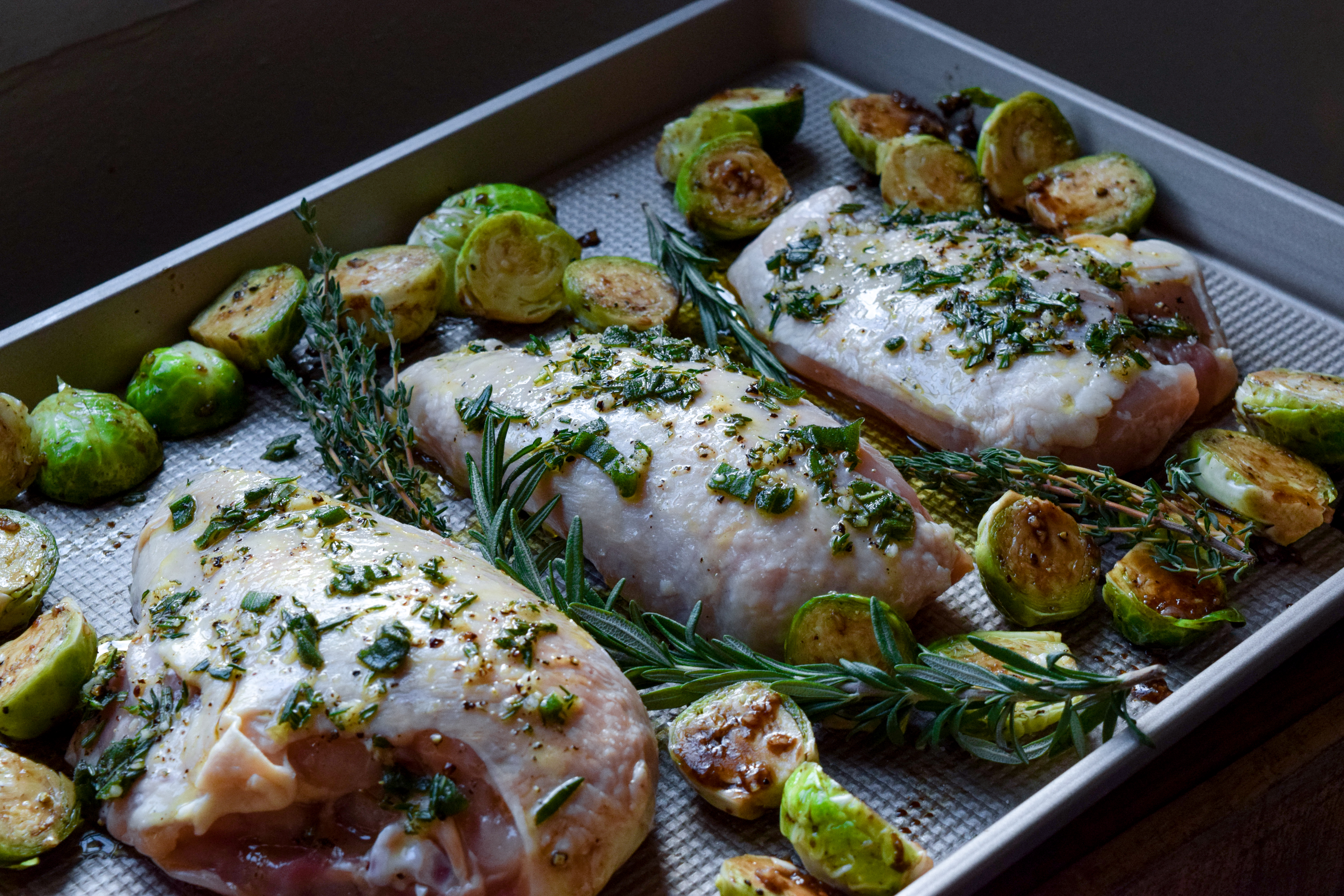 One of the reason why the Brussels sprouts are so lightly seasoned in this recipe is that the fat from the chicken collects in the pan and almost fries the Brussesls sprouts.  And it just makes them taste so good!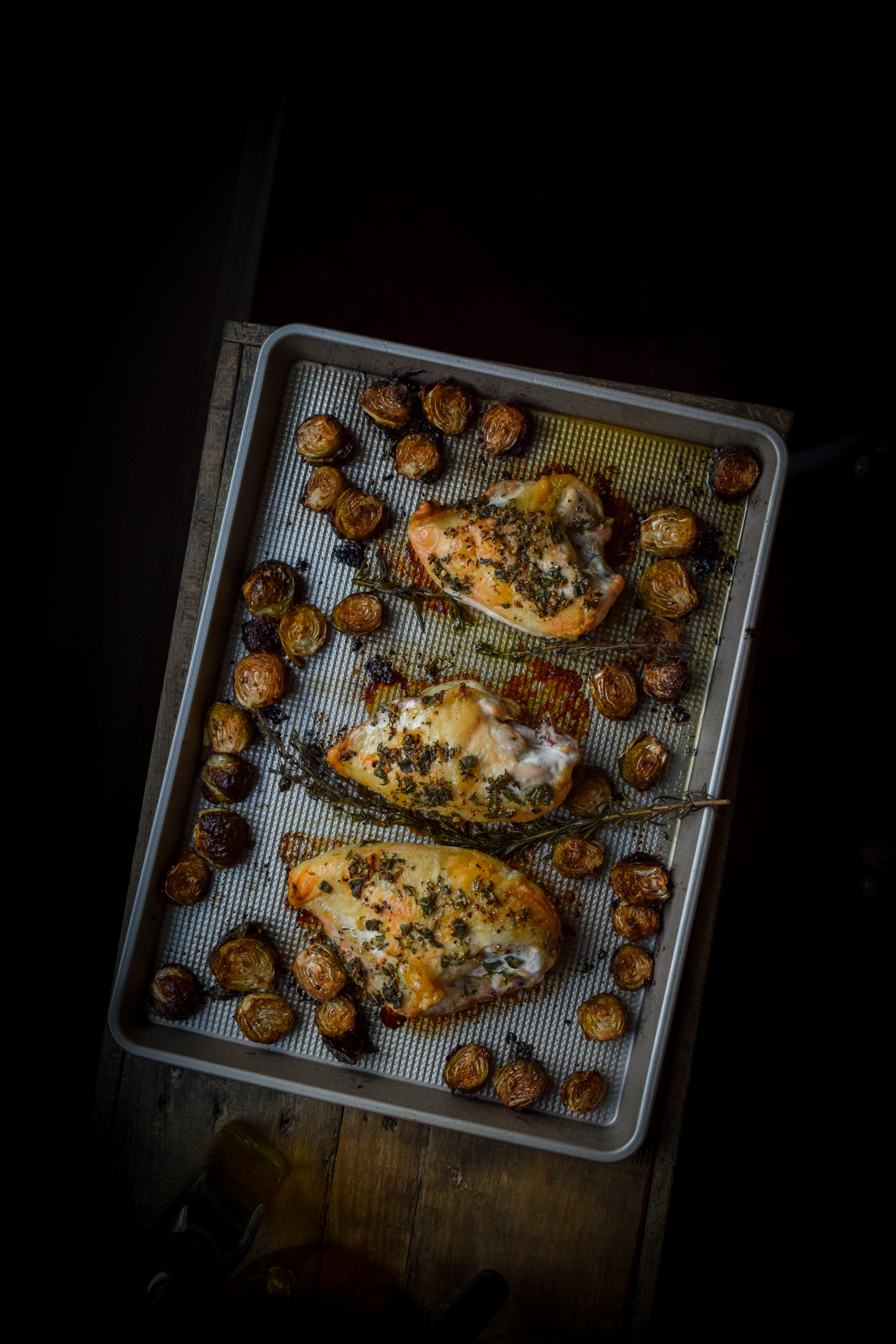 The Simplest Roasted Chicken Breast and Brussels Sprouts
Yield 3 servings
Ingredients
Chicken
3 split chicken breasts (A pack at the grocery store will typically have 3)
4 tbsp olive oil
2 sprigs fresh rosemary, minced
4 springs fresh thyme, leaves removed
1 sprig fresh sage, minced
4 cloves garlic, minced
1 tbsp fresh cracked black pepper
2 tsp kosher salt
Brussels Sprouts
1 pound Brussels sprouts
2 tbsp balsamic vinegar
2 cloves garlic, minced
1 tsp fresh cracked black pepper
1 tsp salt
Instructions
Preheat oven to 400 F.
Mix together olive oil, rosemary, thyme, sage, and garlic for the chicken the chicken and set aside.
Cut the bottom stem off of the Brussels sprouts and split them in half.
Toss the Brussels sprouts in the balsamic vinegar, garlic, salt and pepper.
Season chicken breasts with salt and pepper and place on a large baking pan skin side up.  Pour herb and garlic mixture over the top of the chicken breast.
Pour the Brussels sprouts around the chicken and place the pan into the oven.
The chicken and Brussels sprouts are done when the skin of the chicken is nice and golden brown and the Brussels sprouts are a good crispy dark brown, about 40 minutes.
It's really just that east.  Now enjoy!
Courses Main
As always thank you for taking a few moments from your day to read over this and I hope that you are able to try this recipe sometime and that you enjoy it.  Feedback is always welcome and appreciated.
Have a blessed day,
Benjamin