Mardi Gras in New Orleans is like nothing else I have ever experienced.  From the parades that seem to go on forever to the balls to the seemingly endless party Carnival season is truly an amazing time of year.  Carnival season kicks off with the Epiphany, or Kings' Day, and ends with Mardi Gras.  For those who may not know the Christian connotations of Mardi Gras it is a day of celebrating and feasting before the Lenten fast begins.  Mardi Gras can be translated to Fat Tuesday in English.
The first time that I did Mardi Gras in New Orleans where I was old enough to remember was back when I was 22 years old.  Looking back at it now I really had no idea what I was doing.  It was eight of us guys on this trip and we had a blast, but we really could have had an epic trip if we knew what we were doing.  That trip back in 2011 and the 4 years that I have been living here in New Orleans have led me to write this post.  I hope that it helps you out!
Where to Eat
My favorite brunch spots in the city are Willa Jean, Ruby Slipper, Kenton's, Biscuits and Buns on Bank, and Atchafalaya just to name a few.
If I had to recommend one single place that you have to eat at it would be Compère Lapin.  They offer both brunch and dinner and they are both great.  The restaurant was voted restaurant of the year in New Orleans for 2016.  As well as the chef, Chef Nina Compton, was a Food & Wine 2017 Best New Chef.
I offer personalized dining itinerary services where I plan out your entire culinary journey through NOLA on your trip.
You can find my full list of food reviews on my Yelp.
Where to Stay
CBD/French Quarter/Warehouse District – If you want to be in the middle of everything it really doesn't get much closer than being downtown.  You'll have to book your hotel early cause the prices can sky rocket fast.
Bywater/Treme – You'll likely find the highest number of Airbnbs in this part of town.  You'll be a short Uber ride from the French Quarter, but you're a decent ways from the main Uptown parade route.
Lower Garden District/Uptown – If you don't want to have to travel to catch the parades on the Uptown route in all their true glory then you'll want to stay in Uptown or the Lower Garden District.
Mid City – Mid City offers you with the ability to access downtown and Uptown fairly easily.  You'll find lots of Airbnbs here as well.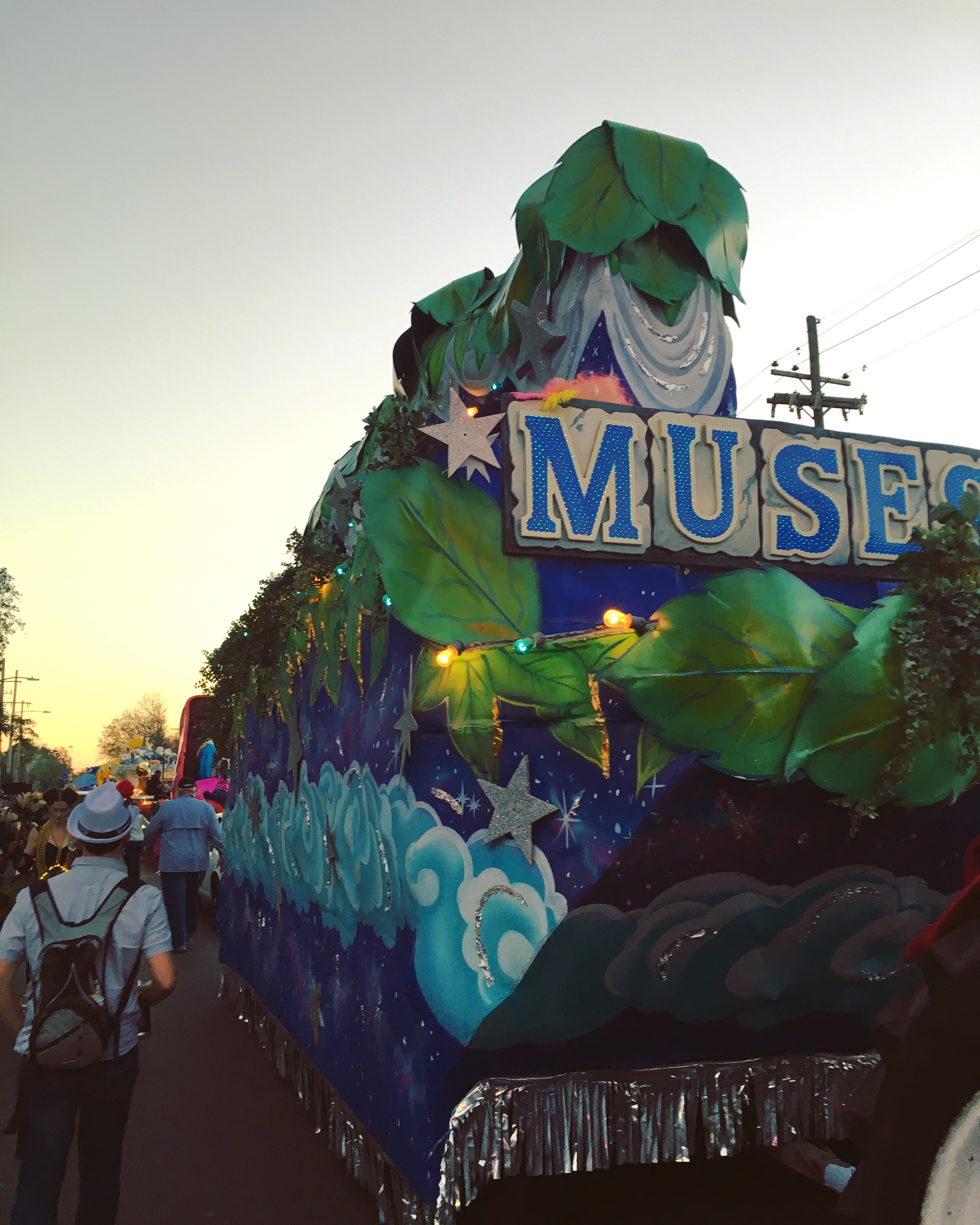 The Parades to See and Where to see Them
Nyx – The first big parade of the week before Mardi Gras, and what really starts off Mardi Gras in many peoples' minds, is Nyx.  The parade runs on the Uptown parade route and is best caught on Magazine St. or St. Charles St.
Muses – One of the most popular parades in town.  Nyx is an all female krewe that also runs on the Uptown parade route.  The ladies of Nyx decorate shoes shoes that are the real prizes of the parade.  I got my first shoe at my fourth Nyx parade I attended.  Last year a couple next to me got their first show after attending the parade for 10 years; they burst into tears hugging each other once they got it.
Endymion – Probably the largest of the parades Endymion is on a level of its own.  The floats glow with millions of LED lights lighting up the street and as they roll down the route.  The parade starts in Mid City at 4:00 PM and end around midnight in the Superdome where the party for the kwere members really gets started.  People camp out for their spot on the Endymion route starting the Saturday before.
Zulu – The krewe of Zulu is an African-American parade that starts in Central City and ends at the Zulu Club in Mid City.  The parade officially begins at 8:15, and if you want to get a decent spot on the street where you're not three people back you'll want to get out there before 6:30 AM.  Unfortunately I cannot tell you the history behind the coconuts and why they are given out at the parade, but I can tell you that I have seen people throw elbows to get them.
You can find the full parade schedule and all the information on the parades here.
Surviving Mardi Gras in NOLA
Don't party too hard too early.  I've done it myself and I've seen it and I've seen it done by my friends and strangers plenty of times as well.  People seem to lose their minds when they get to town and drink way too much too early; finding themselves passed out in their hotel/Airbnb before dinner.
Do not rent a car if you're flying into town and don't move your car if you're driving into town.  Driving around during the Thursday leading up to Mardi Gras through Mardi Gras is crazy!  Many roads are blocked off for parades and parking is a nightmare.  You're much better off walking where you can, catching a street car, or calling an Uber/Lyft.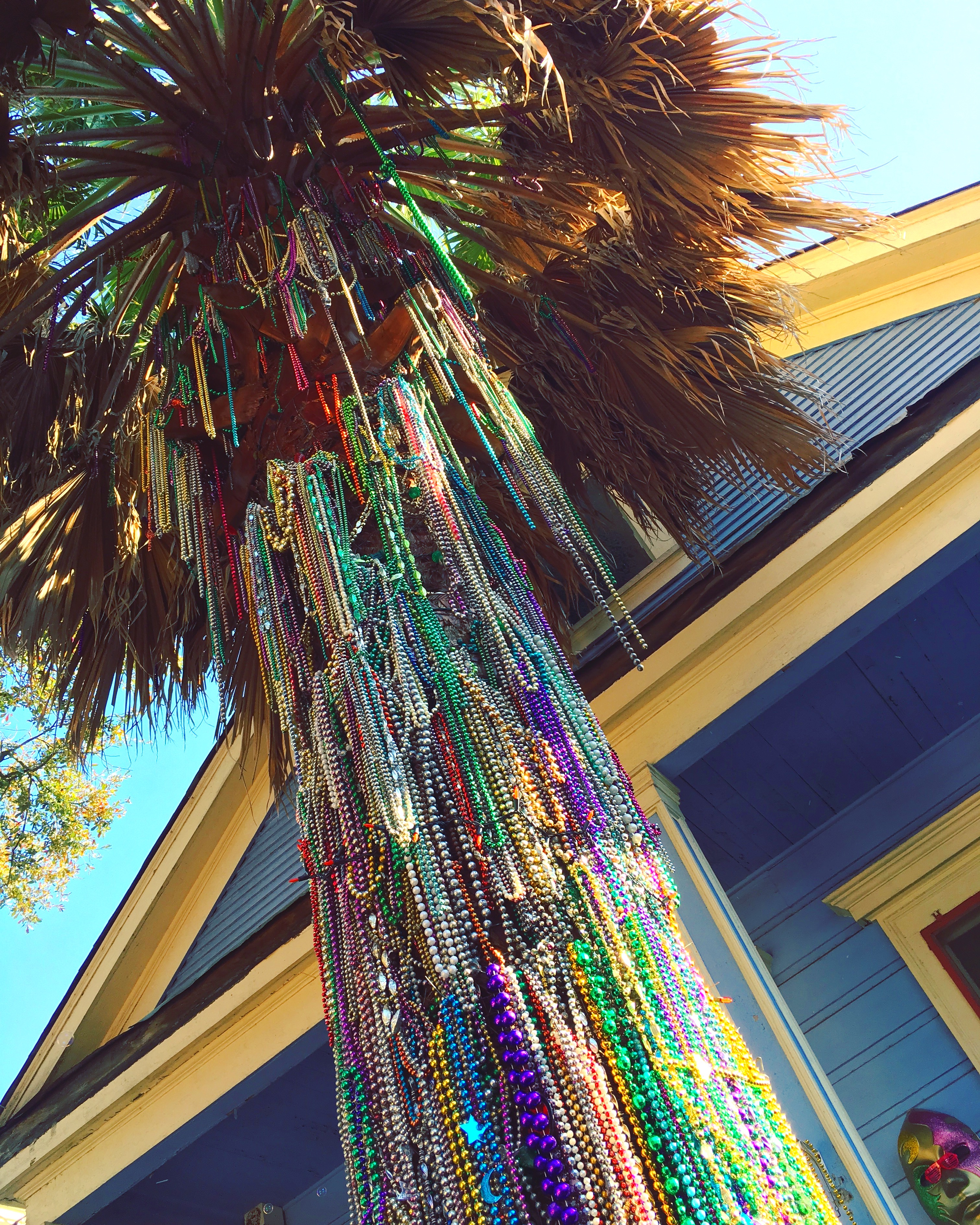 I hope that this helps you out and I hope that you enjoy your trip to New Orleans.  I am more than happy to answer any additional questions that you may have, I can be reached at ben@foodislovemadeedible.com.
Have a blessed day,
Ben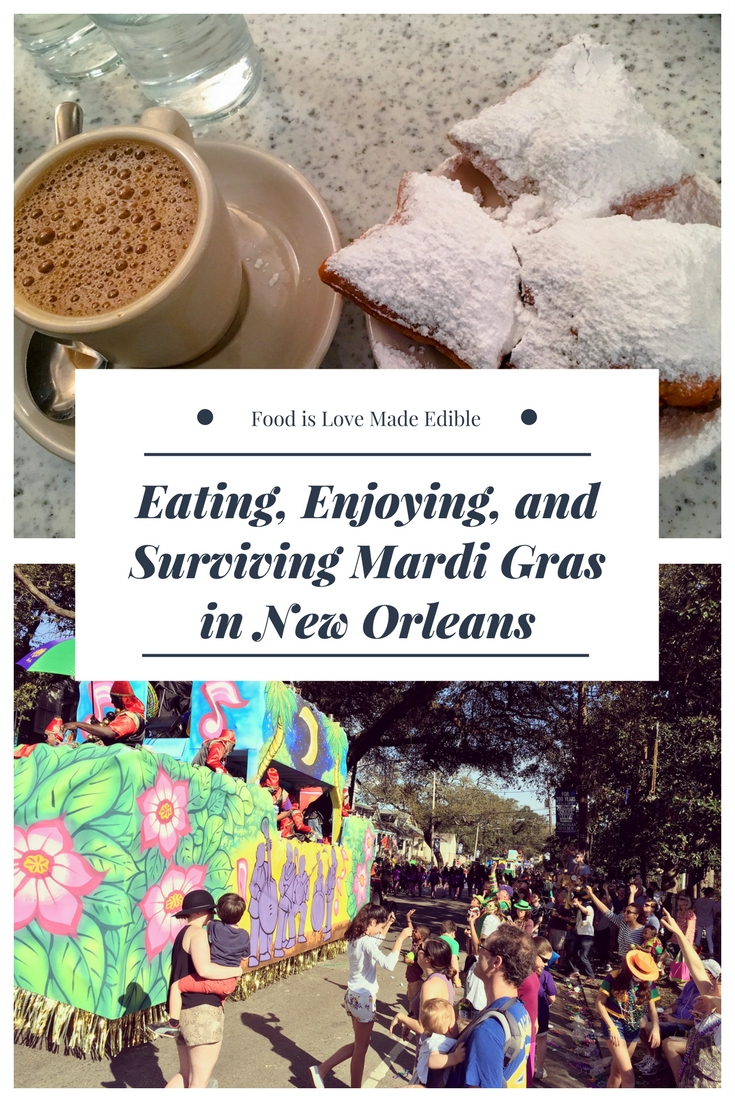 2